Recruiting the Most Reliable
Staff Members for You
What is ABOVE ALL PERSONNEL's focus?
ABOVE ALL PERSONNEL's focus is to customize programs to meet the specific needs of each customer.
What is ABOVE ALL PERSONNEL's objective?
ABOVE ALL PERSONNEL's main objective is to serve your needs with accuracy and efficiency.
Why should a privately owned organization be selected to provide service when there are many large national firms to choose from?
ABOVE ALL PERSONNEL does have over 70 combined years of industry presence. Unlike many of the large conglomerates, ABOVE ALL PERSONNEL's original founder is still leading the organization today and is accessible to each and every client.
The risk that many client companies face with the aggressive "mergers," "buyouts," and "takeovers" that are consistently occurring with all the larger firms is nonexistent with ABOVE ALL PERSONNEL. Our growth is managed and controlled. Our emphasis is on our associates and our customers.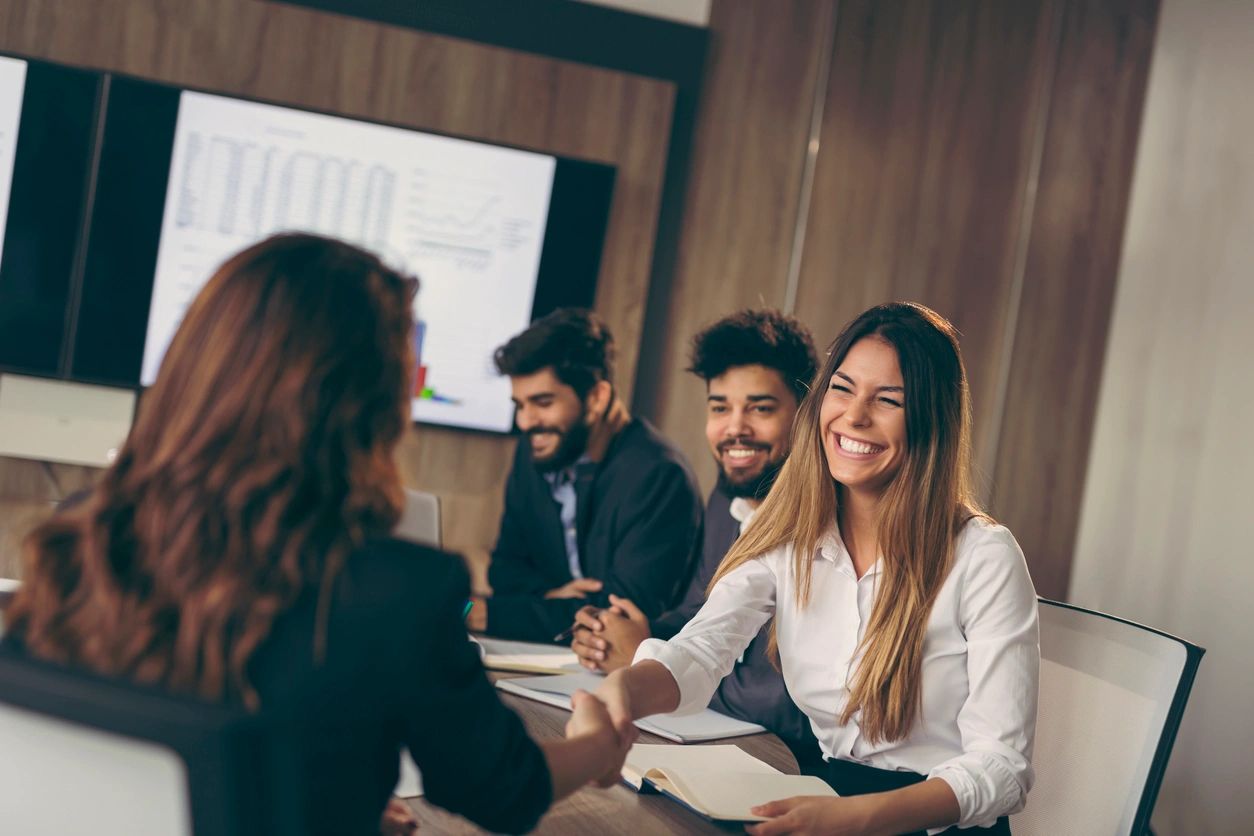 Specializes in the placement of personnel; however, the foundation of our program is based on some very viable principles:
ABOVE ALL PERSONNEL's Insurance
ABOVE ALL PERSONNEL is fully insured: Workers' Compensation, Commercial Property, and General Liability, including Hired and Non-Owned Auto Liability, Commercial Blanket Bond, Fidelity Bond, and Errors & Omissions – Certificate of Insurance provided upon request.
Every applicant is in compliance with Federal Immigration requirements before becoming an ABOVE ALL PERSONNEL associate.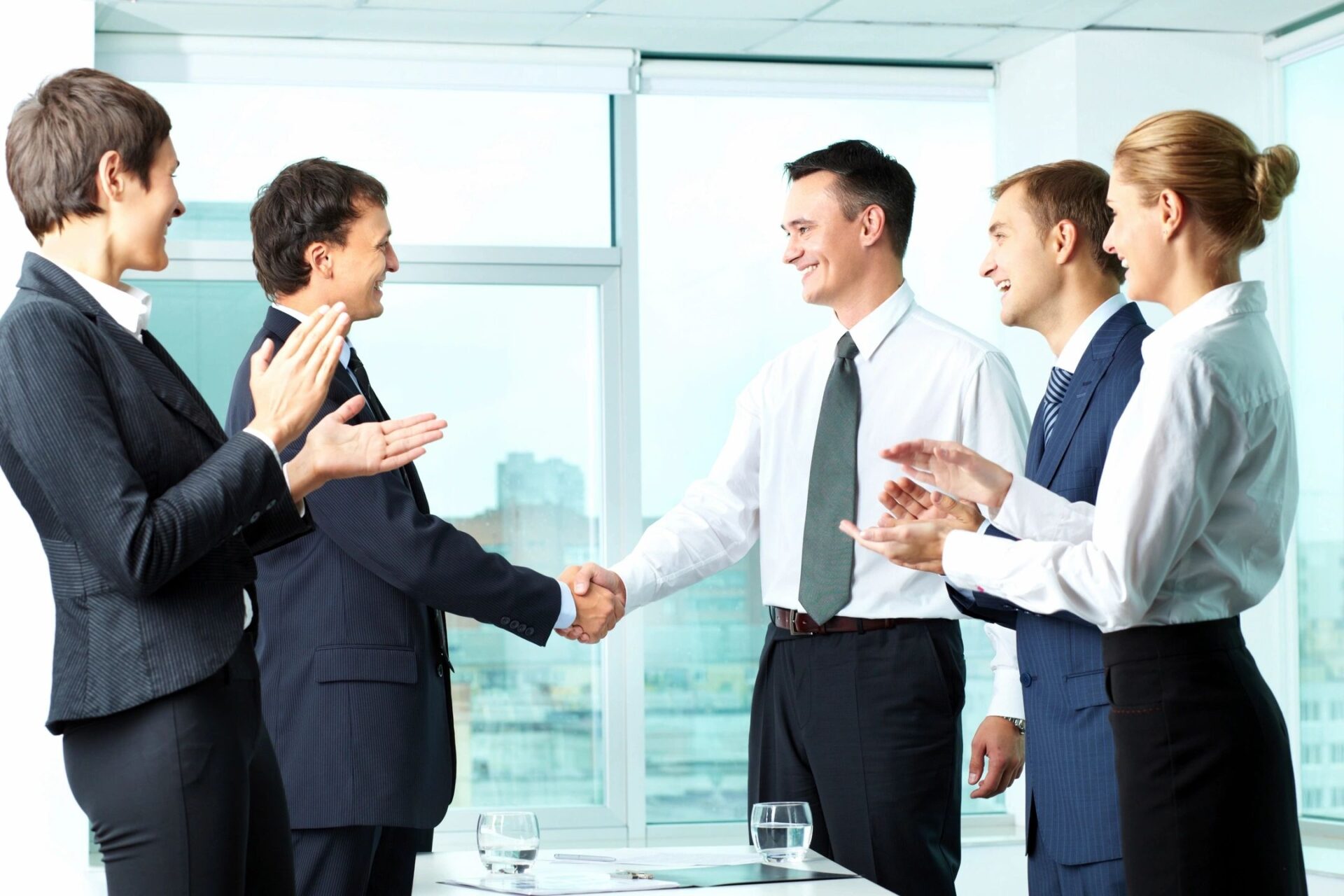 Is an equal opportunity employer
Is a WBE/DBE-certified employment service specializing in secretarial, CS, DE, IT, clerical, accounting, S/R, medical, and office.
Offices are open from 8 a.m. until 5 p.m., Monday through Friday.
Has a 24-hour system, which is available for after-hours requests, with the office phone messages and emails being monitored frequently for both client and applicant needs. It is ABOVE ALL PERSONNEL's desire to meet all of your temporary staffing needs, and therefore, ABOVE ALL PERSONNEL is available 24 hours a day, 365 days a year.
ABOVE ALL PERSONNEL Supplier Diversity Certifications:
Testimonials From Employers
President at a transportation company,
"Our company began working with ABOVE ALL PERSONNEL in 2009 for a variety of staffing needs. Sue Huber and her entire team have done an exceptional job for our company. Their extensive testing and screening process enabled them to match the right type candidate with our business needs. In fact, we have hired a number of these team members as permanent hires with our company! In addition, Sue's expertise was instrumental in helping us secure a new contract for our company. She has continued to go above and beyond to send additional business leads to us. We look forward to a long working relationship with ABOVE ALL PERSONNEL!"
Owner at a small business,
"ABOVE ALL PERSONNEL is a fantastic service provider for small businesses who don't have extensive HR departments to handle their recruiting, interviewing, evaluating, and hiring needs. They take the headache out of finding the "right person" for the job. I was able to tell them exactly what I was looking for and let them handle all of the leg work. The Above All team was professional and dedicated to my needs as an employer. I was impressed by the quality of their temps and I found exactly what I was looking for. We ended up hiring the Above All temp to be our full-time Accounting Manager! It was worth every penny!"
Facility Production Supervisor at a service company,
"I would highly recommend ABOVE ALL PERSONNEL to any organization that employs temporaries. The staff at ABOVE ALL PERSONNEL has been of service on an ongoing basis for over 23 years, since late in 1995. The staff is always knowledgeable of our needs. We have locations all over St. Louis and surrounding areas. Many times our needs are urgent, due to last-minute projects at our customers and Above All always comes through. Additionally, we have taken advantage of their temp-to-hire policy. We still employ many people that were originally Above All associates."
Office Manager at a manufacturing company,
"ABOVE ALL PERSONNEL has gone above and beyond ... in placing quality temporary to hire personnel in our hands! We are always satisfied with the services you provide and your willingness to go the extra length for your customers. We are extremely pleased with our latest hire and we all feel she is a perfect fit. Please be sure to extend our gratitude to the staff at ABOVE ALL PERSONNEL!"
Executive Vice President at a bank
"All departments.... can count on ABOVE ALL PERSONNEL to provide associates for interviewing when we have an open position. The professional evaluations, testing and referencing done prior to ABOVE ALL PERSONNEL providing an introduction of an associate has become a tremendous time saver for us. The staff at ABOVE ALL PERSONNEL always goes out of their way and also provides good follow-through. We have recommended them to others who were also pleased with the services provided. We take advantage of ABOVE ALL PERSONNEL's temp to hire opportunity and have associates that are still quality employees."
Director of Human Resources at a Not for Profit Organization and others,
"I have worked with ABOVE ALL PERSONNEL in supplying temporary employees to several organizations I have been a part of for the last twelve years. I have always been very impressed with the responsiveness and excellent service I have received from them. Oftentimes, I have had employees call in at the last minute saying they will not be at work. I have contacted ABOVE ALL PERSONNEL and they have quickly gotten someone to cover the role. Additionally, I have found their temporary personnel to be very professional and courteous. I have never had an instance where they have sent someone to my organization that was not a quality temporary employee. I have been so impressed with their services that when faced with a need for temporary personnel, I do not attempt to contact another agency. I know ABOVE ALL PERSONNEL will meet whatever needs I may have."